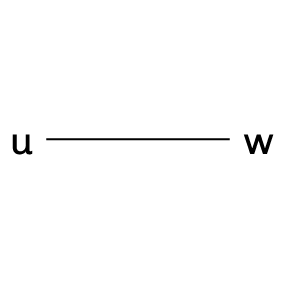 Ear Trip Magazine
2007
not for the fainthearted this.
ute wasserman makes pure abstract vocal sounds.
she don't dress it up much.
you just gotta get in there with her.
hold on tight and concentrate.
ute wasserman;
I first came across about a year ago.
I'd just been totally bowled over by
this trumpeter birgit ulher live in newcastle
and I wanted to buy some product.
birgit recommended this cd with ute wasserman on it.
she also features regularly with
richard barrett and they have a duo album out.
and she's a regular member of barret's fORCH ensemble
who were on radio 3 just the other week.
saturday night oct 6th 2007.
if you missed it ask yourself what you were doing instead
and then ask yourself how your life got so wrong
that you weren't in front of your hifi with your heaphones on.
ok what we got on this here album is
9 tracks of unadulterated vocal free improvisation.
well, strictly it's 5 tracks unadulterated.
2 tracks where wassermann accompanies herself
using electronic reverberation and then
2 tracks which contain 2 vocal tracks laid on top each other.
it is unhurried music. it isn't going anywhere.
it's slow music. it sure as hell don't cook.
and if you're in love with the idea of someone
tearing forth with something emotionally meaningful
this aint for you as far as I can relate to it.
wassermann keeps it very simple. she makes a sound
and she follows it up with more sound.
she uses overtones, yodelling, multiphonics.
sometimes she goes ping.
it's mostly short phrases that stop and start
one follows the other.
she don't tend to use coughs or splutters
or words. as I say it comes across as purely abstract.
it's 9 tracks around 9minutes, 7 minutes, or 5 minutes..
one track as short as 2min25secs.
although I don't think each track necessarily
has its own life form. it's that european free improv
thing of breaking up the total soundscape
into bite size chunks and calling these chunks
separate tracks. I think you could edit out the gaps
between tracks and sink into it as one long soundscape.
it's sparse. there's not loads going on at any given moment.
it's best to sit back and relax and let her take you with her,
play it loud and go inside the sound with the lady
ok let's try and give you an idea of the sound.
you'll get a shout with throaty hoarseness in it.
the shout will elongate the length of a breath
and she'll follow that sound through to its conclusion.
maybe she'll warble it, or dip it down and down
and she'll put a high whistling overtone on it.
or she'll yodel it and split the sound.
it has a siberian slant to it overall if I can place it anywhere.
there are no obvious jokes or native american indian  colourings.
most of her phrases seem to last the length of a long breath.
she don't do a lot of staccato rhythm.
she don't chase a beat, and take sharp breaths to do it.
she follows her breath. you will hear voice thrown out and
bent around the room. maybe she's playing. maybe it's playful
but I don't know.
it's cool. it's intelligent. get it.
stay in with it on a saturday night
and improve your life.
(Review by Anthony Whiteford)